How cute are these? I love reading Jenna's blog at Eat, Live, Run.  She is super cute, and has all these fun recipes and stories. I enjoy reading for her writing style, but sometimes stumble on recipe gems.
You should be proud of me, I did not buy a single bag of candy corn this year… yet. Normally, I have a bowl of candy corn mixed with peanuts somewhere. My desk, my kitchen counter, by my computer, somewhere.
Candy corn is so delicious. Coming from a pure sugar perspective, it is pretty yummy.  The salty, sweet combination from the peanuts makes it all the better.
Ok… I need to stop talking about this or I will walk away from my computer and go buy a bag….
For a Halloween party I wanted to make something fun. Something different.  These were it!
The only tweak that I made to her recipe was using salted butter, in addition to the salt called for in the recipe. I know, I know… salted butter should not be used unless called for, but I really didn't think about it until after it was in the bowl.  Using salted butter may have been a mistake, but one I will for sure make again with these cookies.  The salty, sugary taste of these cookies was perfect! They again reminded me of the candy corn peanut combo, well minus the peanut flavor.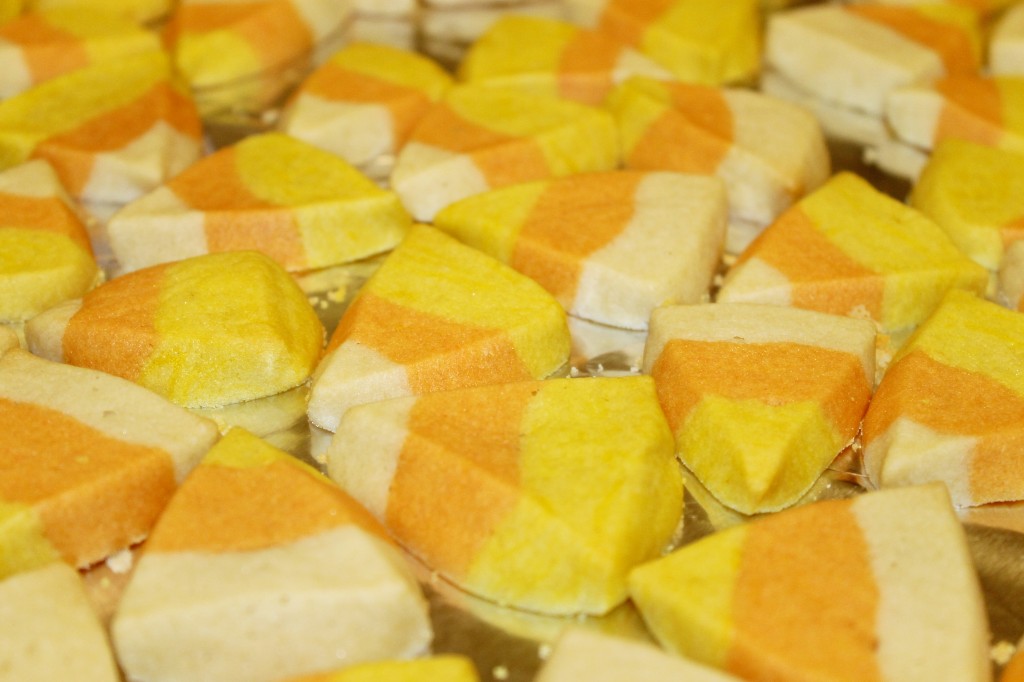 I didn't do a step by step of this one. One, I was trying to visit with my grandparents and bake at the same time, so I didn't take any photos. Two, Jenna did it so well in her blog post!
Halloween maybe over, but candy corn is for sure a fall candy. So, go make these and share! You will be received with rave reviews.  Count on it. I am speaking from experience here 🙂