Ok, I was a slacker today. I had girls craft night at my house, but was still in need of a cookie for today.
I bought sugar cookie dough… GASP!
In my defense the main point of this cookie is to show how to make the candy canes so, the cookie recipe can be slightly lacking today.
I promise, I will give you the most AMAZING sugar cookie recipe before the cookie challenge is over. Promise!
To make these cookies start with your -store bought- sugar cookie dough.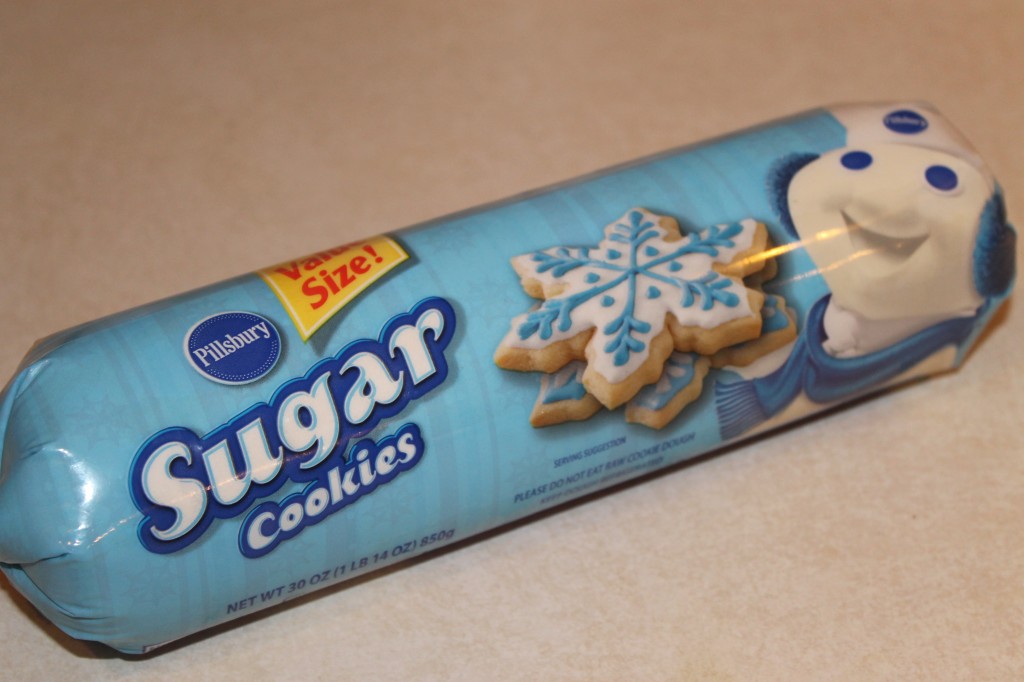 Divide the dough in half and place one half of the dough on a sheet of wax paper. Add red food coloring and fold dough until coloring is fully incorporated. Add more coloring if dough is pink.
Press white half of dough into the bottom of a 8×8 pan lined with plastic wrap. Then layer the red dough evenly ontop of the white and cover with plastic wrap. Place in freezer for 30-40 minutes.
Once dough is cold, cute 1/4″ strips of dough, then cut them in half. Place in rows on cookie sheets to soften slightly.
When dough softens slightly, twist dough into candy cane shape.
Bake  at 350 for 10 minutes or until golden brown.  Let sit on pan for 1 minute and them transfer to tin foil. Do not let sit on pan for too long because the cookies will stick if they cool on the pan.
Look at my little snowman. Looks like he is delivering cookies in that wheel-barrel of his 🙂