It is that simple. This is what many nights of packing looked like for me!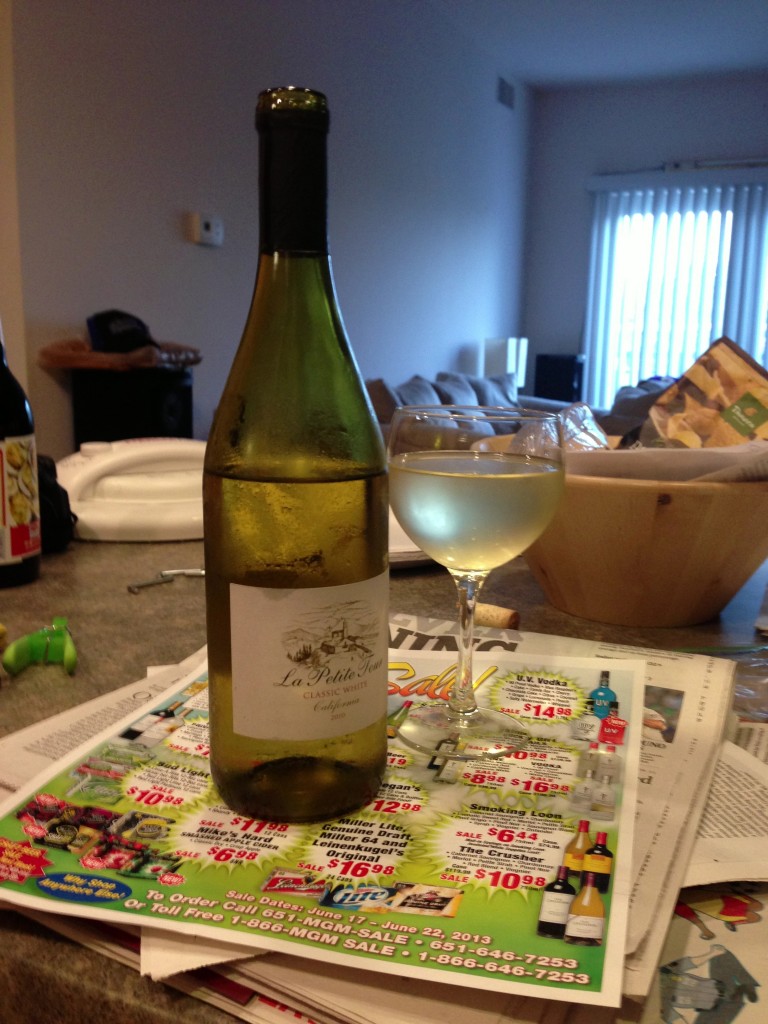 I swear I have moved 10 times in the last 8 years.   Moving to college and back every summer. Then to my internship in Minneapolis and back. Then to my first apartment in NE Minneapolis. Next to my transitional apartment for 3 months in Uptown. After that I spent a great 2 1/2 years in an apartment in the Warehouse District with my fantastic roomie, Laura.  Finally to my current location in Midtown for just under a year, with The Boy.
It is all over now, and I am in UNPACKING mode!
We had some really great friends and family help us make the move.  Friday night we had my stepdad, brother-in-law, and 3 additional guys who moved most of our furniture from the condo to our house.
This was the pile up in our living room at the condo.  See that long panorama photo frame?  It's a photo of The Boy's senior class.  I am not going to rat him out and tell you what year he graduated in, but I can say it is fun to check out some of the hair styles in that photo.
Big bags really did take a long time to die 😉
Then we started again bright and early on Saturday morning, with 10 more friends, plus The Boy's 2 sisters and my stepdad and brother-in-law.  You would think we had a mansion to empty with our army of helpers! It was great however to have so many people.  We moved everything left in the condo and into the house in less than 2 hours!  I have a call out to the Guinness Book of World Records on that move- record-breaking time, I swear!
In the course of the move there were a few times where we scratched our head, pulled out the tape measure and solicited a few brains to figure out how things were going to make it through door ways, or up or down stairs.  At the end of the move we did have everything in the rooms we wanted, but it did take some good brain power to make it happen.
Our couch ended up having to go through the backyard, over the counters, through the kitchen, dinning room and then finally into the living room.
As for our bed, that took a few tries as well. And maybe some shoulder ramming….


And little more shoulder grease.
I really don't know how I would have survived in anything smaller than a Queen bed. Thankful I don't have to find out! Thank you again Mike and Jeff!!
Then for piece of mind, we changed the locks right away on Saturday!
This is my brother-in-law Jeff. Doesn't he look like a super short person here?? Only reason I snapped the photo.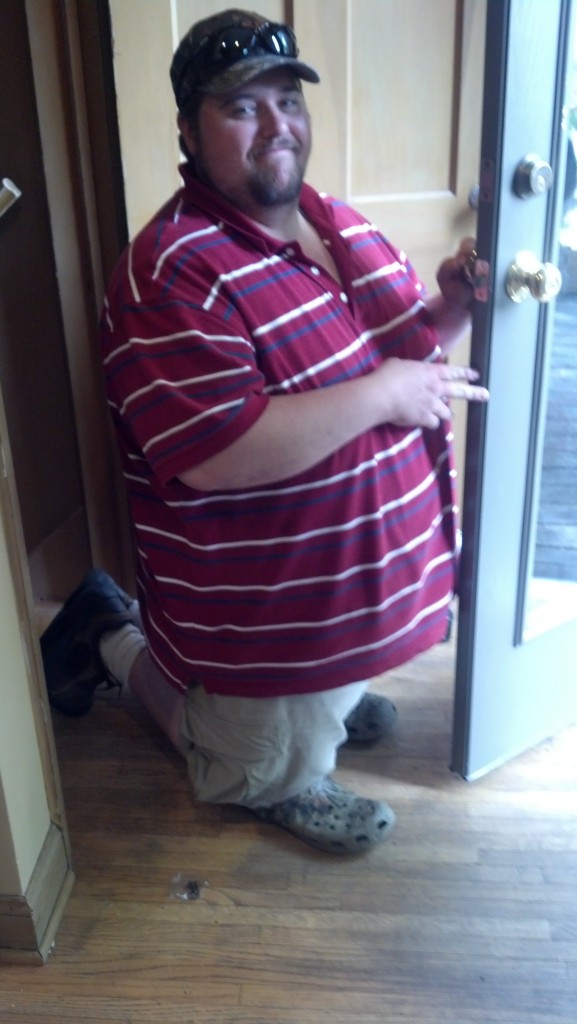 After all the dust settled, things were moved in, walls were washed, floors were washed, counter were washed, bathrooms were washed, and the house was on its way to being clean, we started to unpack the mountain of boxes. By the time my family and The Boy's family left on Sunday night at 10pm, the house was starting to look like a home.  Here is the progress we made the first weekend in our house.
I was very impressed, and SUPER THANKFUL for everyone who came to help us over the weekend. I think we would still be living out of boxes if not for all of their time and help.
I am going to start with the most out of control rooms, and work up to the areas of the house that looked put together.
Our basement looked like a dumping ground for all that was unclaimed by other rooms.
Then the kitchen looked pretty overwhelming. Since this is my domain, no one really wanted to take on the chore of unpacking it. Probably safer for them. They didn't have to listen to my over direction while unpacking 😉
Our future office/craft room. The dumping ground of the main floor…
On to our bedroom that now has a very happy bed in it.  You can tell bedding was thrown on the bed in the late hours of the night Sunday. We just fell into this thing at 12am, after days of hard work.
Don't you love the random lamp in the middle of the room?  The slanted ceilings have thrown us for a loop, and we have to work on getting more lighting for our room.
Secret: This room looked much worse, but you can only see half the room… camera trickery!
Now moving on to areas that actually look somewhat unpacked.
Our entry way from the backyard, basically our main door.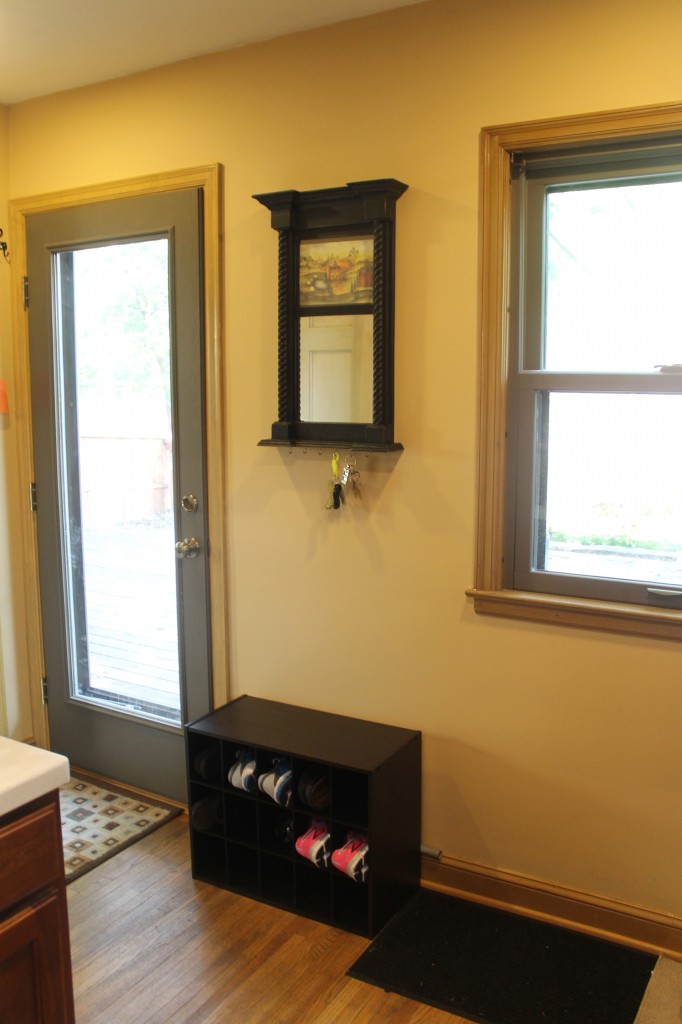 Then the best looking space in the house. Our living room is looking very put together. Obviously there are few boxes still lying around over there in the corner, but progress felt so good!
Then there is our dinning room, that looks like we could actually have a meal at the table.
While at Costco, I insisted on buying fresh flowers for the dinning room. Just to add that feeling of special to the new house.
Do you see my giant rooster painting on the wall? The Boy's sister knows I love roosters, and has been telling me she is going to buy me a giant one. Well it looks like she delivered! First thing up on the well.
LOVE IT!
This angle even makes the living area look even better.
This was the progress after 2 days of being in the house. Can you imagine what it looks like 2 weeks later?! Remember, we threw a party only 5 days after moving into the house.
We are in pretty good shape unpacking, but still have our scary rooms. Progress update, to come in another week or 2.
Oh and then, we did discover something pretty interesting in the house.
A scary, tough basement guarding monster. Pretty scary stuff.
I hope he lets us live here with him!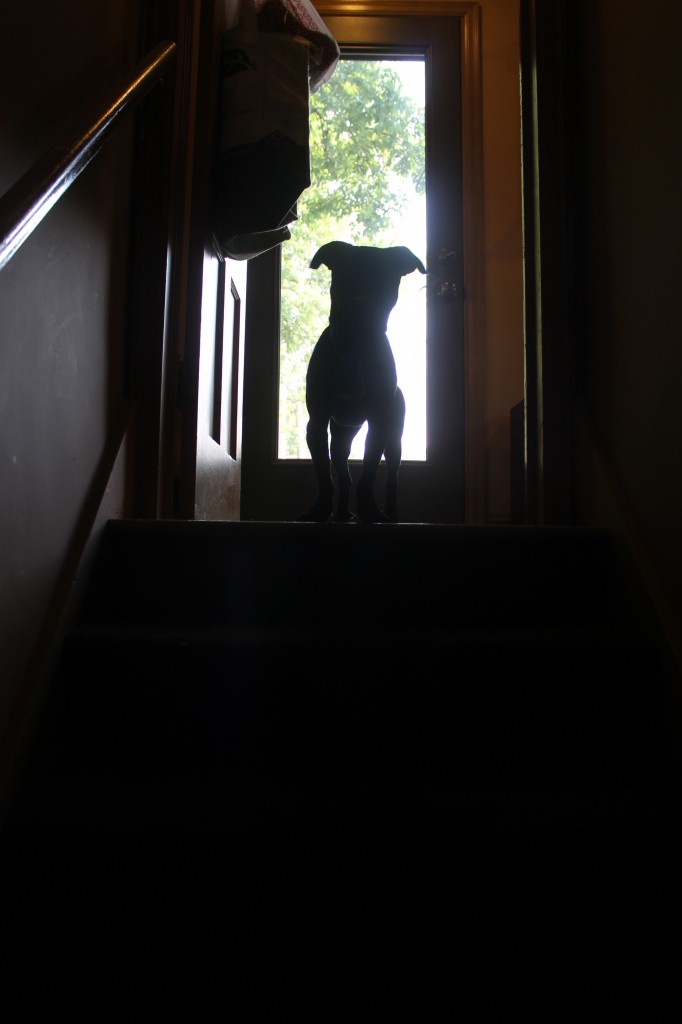 P.S. I really apologize for some of the terrible photos. My phone camera really sucks. GROSS!