As you might have noticed from my Instagram feed, I am quiet obsessed with my Fitbit. It did take a nap for about a month pre and post wedding. But she is back on my wrist counting away steps every day. Some days are super exciting, like recently when I ran the Monster Dash 5K and set a personal record just under 19k steps.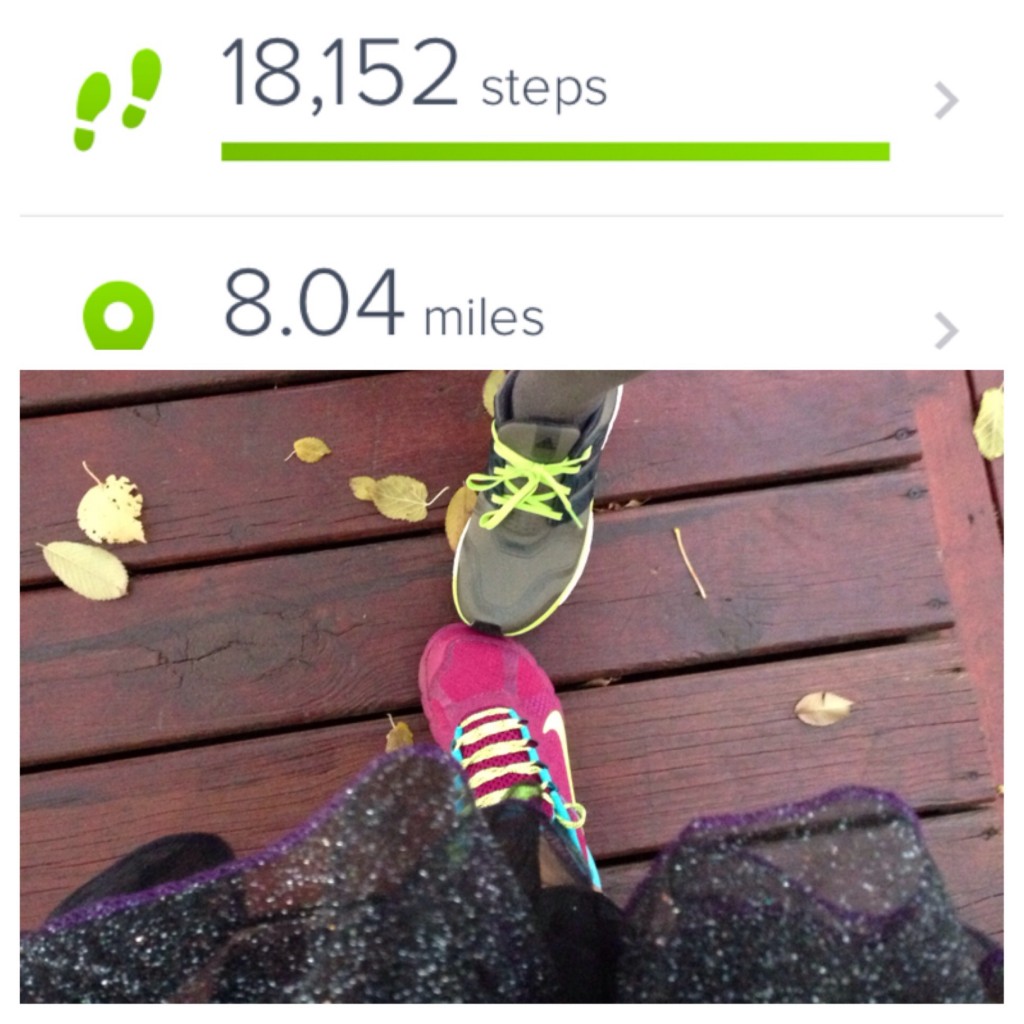 But then there are days like the day after my record setting day where I was like a slug, and barely logged 4K steps.
But that slug mode is going to change in November!
For the holiday season, a group of our friends have decided to do a  "Stepin It for a Cause Challenge".  I could not be more excited for this challenge! Here is how the challenge is going to work.  We have 6 teams of 2, and each team is donating $20.  At the end of the challenge the team with the most steps gets to take the $120 pot and donate it to the charity of their choice.
The Hubby and I are partnered for this challenge, and have yet to decide on our charity. We would be open to any suggestions everyone has. We have a few causes in mind, just haven't landed on one yet.  The Hubby is also really worried that I will be the weak link, and lose this challenge for us. Lets be honest, I am worried I will be the weak link.  You saw my variables above, I am a wild card. Some days I can play in the pros, others I am no more than a bump on a log.  I guess I need to get my game plan in check here for this challenge. We need to wind this for our charity… whatever it might be 🙂
Additionally, to give even more to charity, many of us are also going to track out steps for dogs with Woof Trax.  By  downloading the  Walk for a Dog App, it will run in the background and tracks your time, distance, and MPH.  You don't need a dog (you can walk a virtual one).  Every mile walked or ran raises between $.11 and $.25.  You then can pick the specific animal charity you want to support, and they receive the proceeds for your steps.
How cool is all of this? Not only are we focusing on our own personal fitness, we are giving back in 2 separate ways!
I am so pumped to get Stepin' Today!
What are you doing this holiday season to give back?